Without Harry Kane for the next several weeks due to injury, how does Tottenham plan on getting by?
Despite advancing past Millwall in the FA Cup two weeks ago, Tottenham Hotspur received a major blow as star forward Harry Kane injured his ankle and is set to miss significant time. While it appears he could return earlier than expected, Spurs must still play important games without their best player.

In their 2-1 victory over Southampton two Sundays ago, manager Mauricio Pochettino started the game with Son Heung-Min as the main striker. While a more than competent player, Son doesn't have the same presence up front as Kane, which we will expand upon below. If Tottenham hopes to maintain their grip on a Champions League place for next season, Pochettino must quickly find the best way to play in Kane's absence and possibly turn to reserve forward Vincent Janssen.


What They Lose With Kane's Absence 
Before his injury, Harry Kane was enjoying yet another terrific season at the West London club and led the team in scoring with 19 league goals. Combine that with his four assists and the forward has accounted for over 40 percent of the team's goals this campaign. Kane has all the intangibles of a top striker and has put his dynamic range of skills on display over the last few seasons. 

In all competitions, he has scored 86 goals since 2014/2015. His excellence was put on display in the club's January 14th 4-0 handling of West Brom, in which he scored three and got into dangerous positions all game long. As shown in the heat map below, Kane occupies dangerous positions in the center of the park, providing a terrific target man in Spurs' build-up play. 
Harry Kane's positioning versus West Brom (via Daily Mail Match Zone)
In Kane's absence, Tottenham will have to rely on their other young, talented attacking players to improve their play and fill in the void left when he isn't on the pitch. While none are capable of doing this on their own, a combination of contributions from Son, Dele Alli, and others could help in the coming weeks.
Analyzing Tottenham's game versus Southampton
As mentioned above, Tottenham employed Son as their starting center forward in their first match post-injury. A much different player than Kane, the 24-year-old South Korean utilizes his speed more, getting in behind the defense. He doesn't excel at holding the ball up, and against Southampton did not get into the same types of positions Kane would as a target man with the same frequency. 

Son Heung-Min's positioning versus Southampton (via Daily Mail Match Zone)
Using the heat map to track his positioning and touches, it can be seen that Son spent less time as a target man and more time out on the flank, a position he has become accustomed to playing with Kane also on the field. He also lacks the aerial threat of Kane, winning only seven aerial duels this season as opposed to 26 for Kane. Still, he is a dangerous player in the attacking third, creating 29 chances so far this season and scoring seven league goals.

Without the physical presence of Harry Kane up top, Spurs will likely rely more on Dele Alli to fill this role as a target man. While he has thrived all season playing off of Kane, Alli found himself in more central positions against Southampton, which partially allowed for Son to drift more wide. 
Dele Alli's positioning versus Southampton (via Daily Mail Match Zone)
Looking at his positioning from the match, it can be seen that he received the ball in many positions similar to Kane in the previously mentioned victory over West Brom. If Pochettino elects to continue starting Son as his center forward, expect Alli to continue to take up positions Kane would if he were on the pitch. 
As proven in his two goal, man of the match performance against Chelsea back in January, no moment is too big for Dele, and there is not reason to suspect he won't step up in Kane's absence. 
A move to Vincent Janssen?
The manager's other main option would be to turn to Kane's backup, 22-year-old Vincent Janssen. Signed for AZ Alkmaar in the summer for £17 million, the Dutch forward has seen limited playing time with Kane having such a terrific season. In his small amount of action, Janssen has failed to impress, only scoring one Premier League goal, a penalty versus Leicester. Yet, he scored his first goal from open play for the club against Millwall and impressed his manager in the win over Southampton, coming on as a substitute.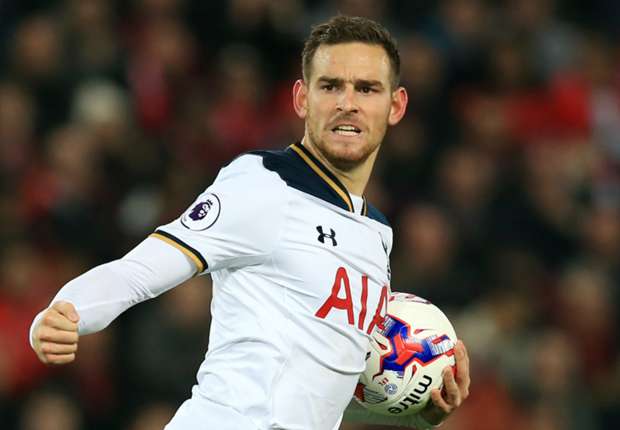 Mauricio Pochettino has faith in Vincent Janssen's ability to step up in Kane's absence (Goal.com)
A like-for-like switch with Janssen stepping into the side for Kane would probably be the best option. The forward scored 27 goals of AZ in 2015/2016, and is an instinctive finisher. This would allow Son to go back to his favored wing position, and would allow Alli to also play more like he is accustomed to, in a playmaking role behind the main striker. This would, of course, hinge on whether or not the Dutchman can provide consistency up top. 
Overall, Tottenham should be well equipped to survive Kane's injury so long as their young players step up and play at a high level. Their next test without their star forward comes Saturday, April 1st, at Burnley, who currently sit at 13th in the Premier League.


(Heat maps courtesy of Daily Mail Match Zone, statistics courtesy of Squawka.com and ESPNFC)

Edited by Kat Johansen, Vincent Choy.
SQuiz
Which club did Dele Alli play for before coming to Tottenham?
Created 3/27/17
Leeds United
Milton Keynes Dons
Wolverhampton Wanderers
Millwall F.C.